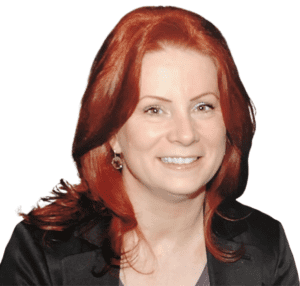 Welcome to Alexa's Cuisine!
Hi, I'm Alexandra and I live in Canada with my husband and our two daughters. I've been a food enthusiast for as long as I can remember and have been culinary trained in Romania. I currently work as a certified logistics professional in healthcare with a background in accounting and business management.
I started this blog as a way of sharing my recipes with my family and friends who live around the world.
The recipes you'll find here are inspired by the people and places I lived in or visited. Romanian and European cuisines with international influences are the inspiration for my cooking. You'll find a collection of flavour-packed classic comfort food remakes, as well as healthy plant based recipes. I am a real food lover and I find cooking relaxing. Baking is truly my first love but I also love experimenting with soups, stews, salads, snacks, smoothies and healthy dishes.
My hope is to inspire you to try something new in the kitchen!
Here's my story…
I was born and raised in Romania, and later in life I moved with my family to Toronto, Canada.
My relationship with food started when I was very young, maybe 6, when I used to watch my mother and grandmother cooking and baking delicious authentic Romanian dishes. Memories that I will always treasure. I started paying attention to the ingredients they used, tasting their dishes, and started experimenting and recreating those recipes on my own. Growing up eating only traditional Romanian cuisine until I was 18, I had to face the challenges of eating foods rationalized by Communist Party which inspired me to be creative in the kitchen with the limited ingredients I had on hand.
After attending culinary school, I started working in a hotel with one of the best chefs (Pista and Maria) and pastry chef (Nicu) where I was exposed to cooking and baking from elegant, sophisticated creations to weddings dishes. They were my mentors and I attribute my success to them.
Later I pursued University education in Business Management, MBA in International Economic Relationships and afterwards a Logistics Designation. After 6 years I traded working in the kitchen with an office and slowly climbing the corporate ladder. However during all these years, passion for cooking never faded.
Above all I always loved sharing my creations with family and friends who determined me to share the love for food with all of you reading my blog.
This blog is ever-changing, evolving and growing. Most importantly, it's a place where we can all connect, be inspired, and celebrate our love for food.
Have a recipe question, an idea for an upcoming post, or an advertising inquiry? I love hearing from you! Check out this page to contact me and I'll get back to you as soon as I can.
What's next? Join the community!
Come say hello on Facebook, Instagram, Pinterest.
Subscribe to my Youtube channel for the latest videos and tutorials.
Get free recipes delivered to your inbox by subscribing to my monthly emails.
Interested in sharing one of my recipes on your site?
Go for it! You are allowed to use one of my photos if you give proper credit by mentioning the name of my blog AND clicking back to the original post. You are not allowed to reprint the actual recipe. If you are interested in using more than one photo or reprinting the actual recipe, please get in touch with me by using the email found here.
Can we work together?
Yes, I am happy to work with brands that align with my goals, vision and value. Feel free to email me here.
More than anything, I just want to say thank you so much for being here!
Bon Appetite!
Alexandra
Note: All the pictures shared on this blog and content in it are my own unless clearly stated otherwise. Reproducing in whole pictures and posts without my permission is a violation of my intellectual property. If you would like to include my content in something then reach out and I am happy to work with you!